Biography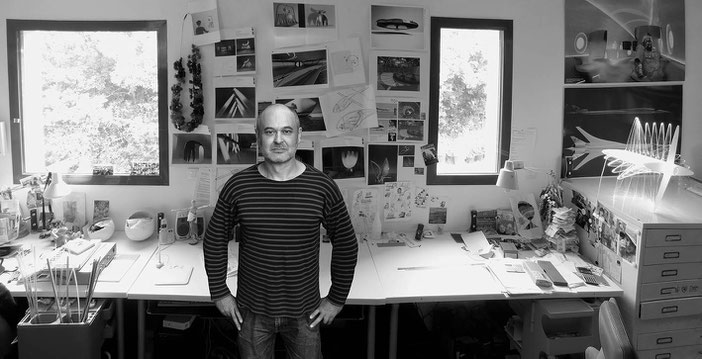 Since 1997, I am an interior designer for a plane manufacturer in Toulouse. My main occupation is the creation of color harmonies for the cabins of the new programs. The creation is made in collaboration with the customers in order to help them in fitting out their planes.
Defining the cabin materials entails creating or selecting the decoration, the fabric, the surface treatment and the floor-covering.
I also took part in several customer programs as industrial designer: furniture designs (seats, bars, kitchen areas, sofa…) or on planes being developed for furniture or cockpit design. I developed two layout concepts for VIP planes.
I am an outside contributor in higher education, giving design and 3D classes. I give regular classes at the IUP of applied arts of Montauban.
I also design lights, lamps, and furniture besides my main professional occupation.
Finally, I am graduated in design of the Ecole Supérieure des Beaux-Arts of Metz and the Monfort University of Leicester, UK.
I would like to express my gratitude to Jean-Marc Bénito, Jêrome Alousque & Fréderic Delobel (from Adab-Services) and Alexandre Guy (from Euronode), who where very helpful for me during my computer learning
Octuri